Delivery Information
For information on our 'Click & Collect' service please click here.
Despatch for delivery usually takes one business day. If the lead time is longer than two days we will inform you by e-mail with an expected despatch date.
You can specify a delivery address and a delivery note for the courier during the checkout process; however, due to measures beyond our control, we cannot guarantee that all specified delivery intructions will be carried out by our courriers.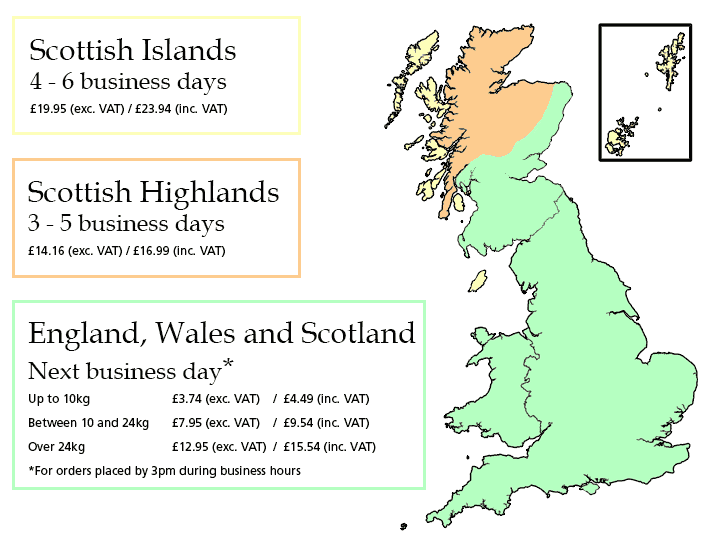 Please Note:
Northern Ireland, Republic of Ireland
We currently do not deliver to Northern Ireland, Republic of Ireland.
If you wish to order a part for delivery to Ireland then please contact our partner Micon Distribution.
Micon Distribution Website
Tel : +44 (0)28 9262 0880
Email: mail@micon-dist.com
---
Europe and International
For the rest of Europe and International spares delivery, please call +44 (0)1297 632051 to discuss your requirements.